One of the aims of the North Cardiff Trails Collective is to improve the environmental impact of mountain biking in the local area. Several of the Cardiff's woodlands have protected status (SAC or SSSI) and it's important that we do our bit to protect them.
To some, the appeal of mountain biking is the ability to get out into nature. In North Cardiff, you could be riding amongst the bluebells, smelling the wild garlic, or simply enjoying the peace of the woodlands. Bikers have a relatively low impact on the environment, however, there are few small things we can take into consideration to further improve our impact.
Tree Stress
Unfortunately, the trees are showing signs of impact from mountain biking. These signs can be fungus, sprouting of new growth near the base or signs of disease like no bark.
Running trails too close to the trees and high up the roots, especially Beech, can lead to signs of stress. It's vital that we avoid routing trails too close to the base of the trees and minimise impact on roots. If the trees become too stressed, they succumb to disease and eventually, the landowner can be forced to take action to remove branches and eventually fell the trees, and we loose part of our ancient woodland.
Ground Flora
For woodlands with protected status (see our Woodlands page for more info.), what is essential is the sustainability of the woodland and its species.
Multiple trail lines tend to pop up for various reasons : for variety; to ride next to your mates; to replace a worn, washed out line etc. NCTC is here to help repair and refresh lines to make them awesome again, or even better than before, but we must respect their protected status and stick to existing trails.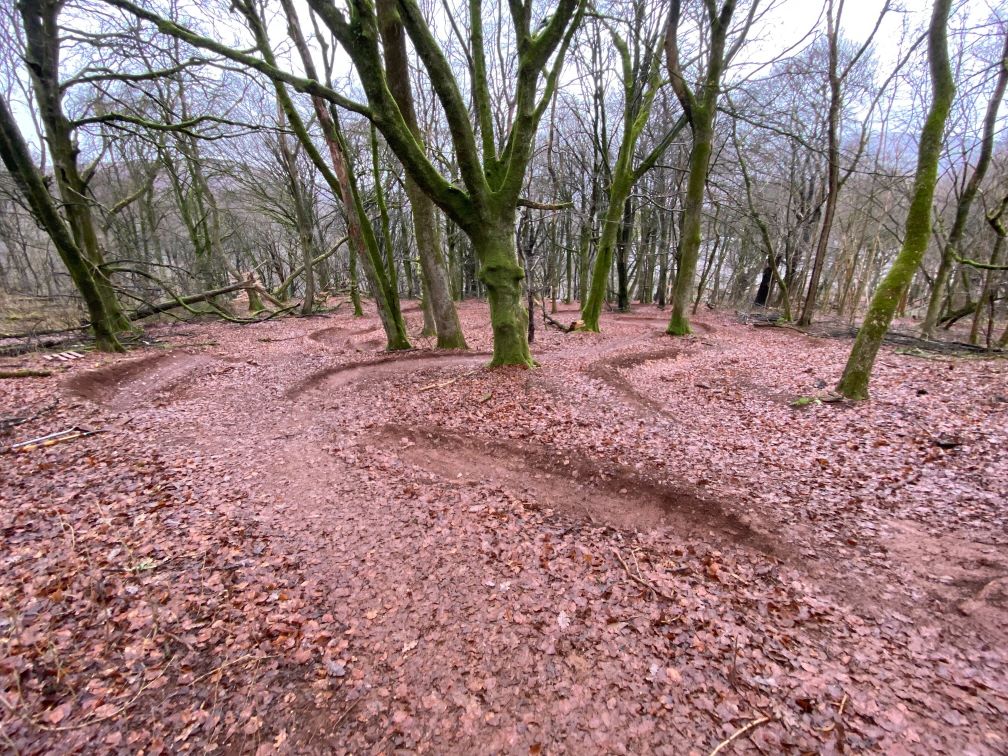 Where the usage is particularly high, the woodland floor can become very eroded and unsustainable for the ground flora. We can do our bit to not widen these areas, but also to encourage the flora to reestablish itself.